Summer Sewing Camp for Kids and Teens
It's educational, (don't tell the kids!)
To register and view details click link: June Camps, and July Camps.  Photos below.
Students must have taken the beginning sewing class from Celia's Craft Room or be able to pass the sewing machine operation test to participate in theme camps. Sewing camps have limited space. Materials are provided for all projects except the upcycled t-shirt to shorts projects. Projects were designed to push beginners to the next level.
This year's Sewing Camp Theme projects:
Bee Happy – Summer Bucket Hat, Embroidery with Crayons, and Reusable Microwave Popcorn Bag
Have a Ball –  Upcycled T-shirt Shorts, Beach Draw String Bag, and Fabric Ball
As usual, after working up the samples, I found a pattern for reusable water balloons! It's a summer essential. 🙂  No promises, but there might be a change of plans for the Have a Ball class!
Private classes are available.
Register HERE.
Celia's Craft Room is located in South West Boise, Idaho.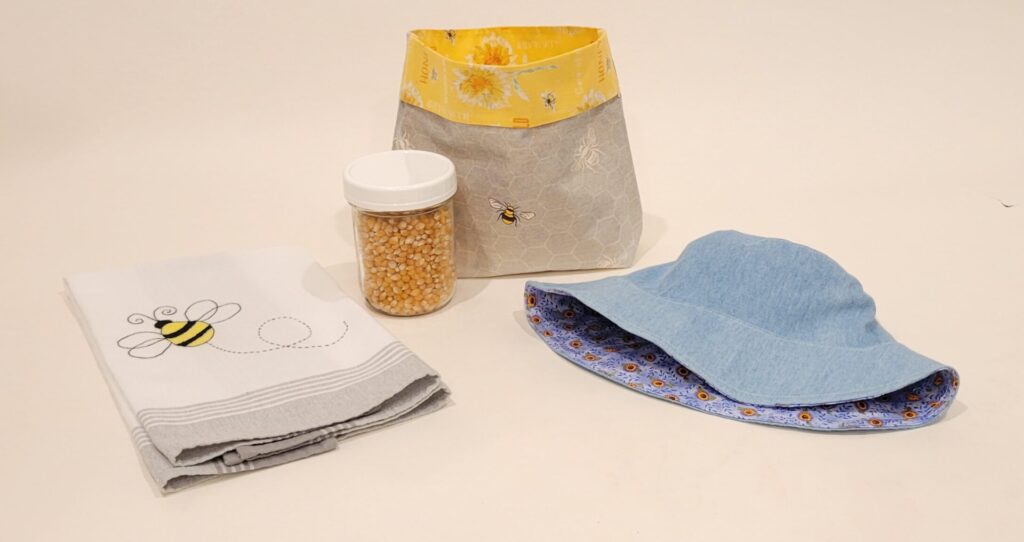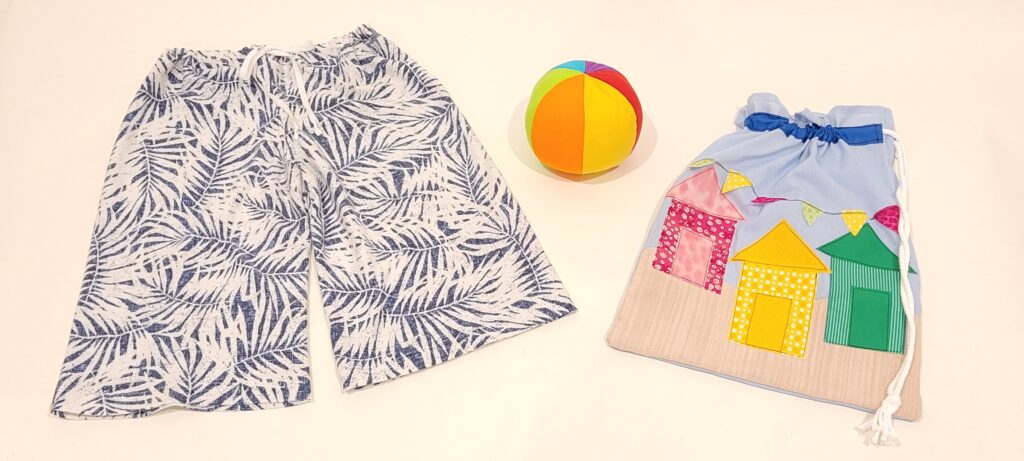 Have a Ball Theme Camp