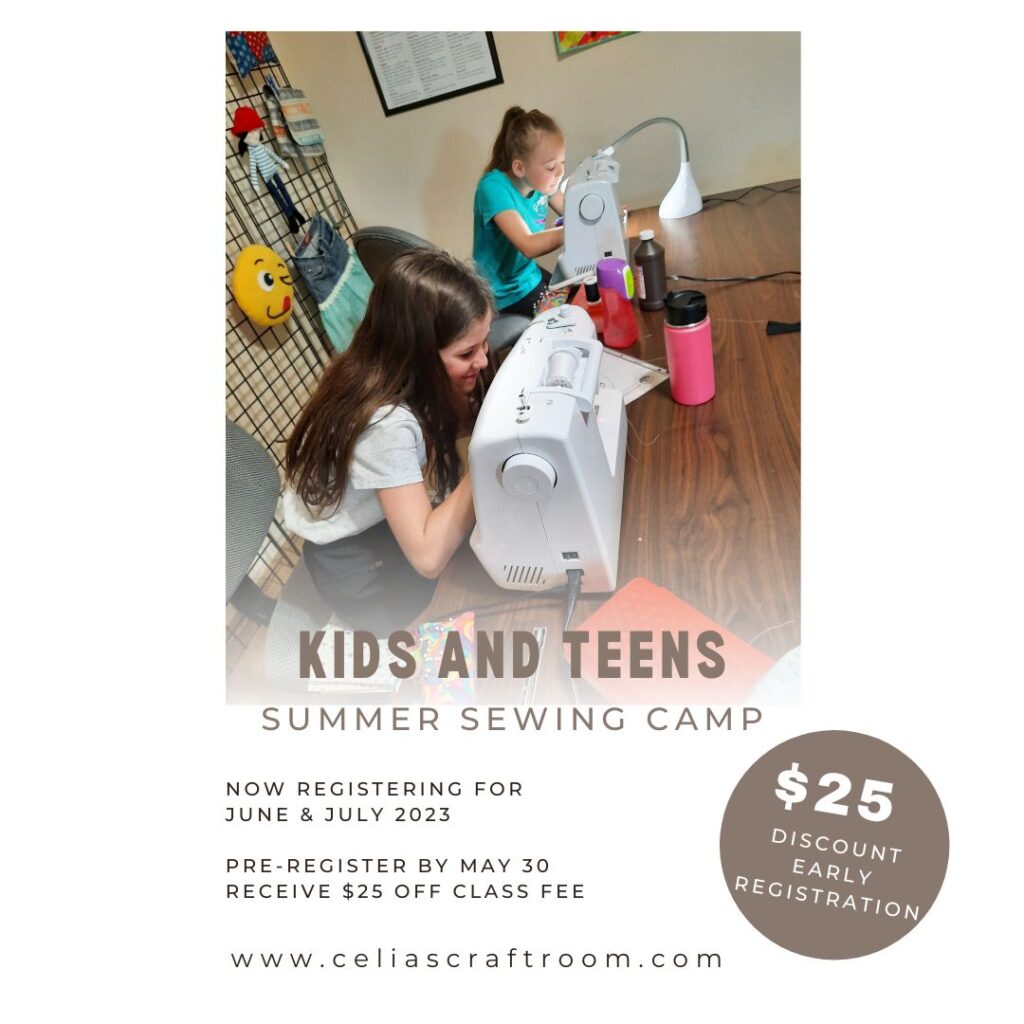 Sew Fun and Sew Fashion Summer Camps 2023
Special afternoon session available for teens ages 12-17.
Pre-registration Discount $25 if you register by May 30th. Use the coupon code SEWCAMP23.
All students are required to attend the Beginning Sewing Machine class or pass Celia's skill test before taking any sewing camps.
This year's week-long sewing camps will build on current sewing skills and creativity. All supplies will be provided. However, contact Celia for a supply list if your student would like to purchase their own pattern, notions, and fabric to make a fashion project.
The first two days of camp will be a review of sewing machine operation and basic stitches while creating fun projects for their sewing space. On days three and four students will choose and complete one project: bucket hat, skirt, shorts, or crop pants. Day five is for completing projects as needed. An additional hand embroidery project will be provided for students who complete work early.
Private and small group lessons are also available. Contact Celia for dates and times.