A Little Kindness
The June Paper Pumpkin kit "A Little Kindness" focused on sharing a little thankfulness. The beach theme cards are adorable. Tiny little glimmer paper sand dollar and the starfish add just the right amount of sparkle. While I love the itty bitty cards, I really like using the notecards from Stampin' Up! The cards are mailable and you don't have to write a book inside. 🙂 I keep a stash of these notecards in the craft room.
You will notice a few flamingoes in my alternate paper pumpkin card samples. I couldn't resist. The Flamingo is from Florafaunaclear.com, Good Times Van stamp set. The Adirondack chair is from the Colorful Seasons bundle by Stampin' Up!
Interested in getting the Paper Pumpkin paper crafting kit in your mailbox? You can subscribe here.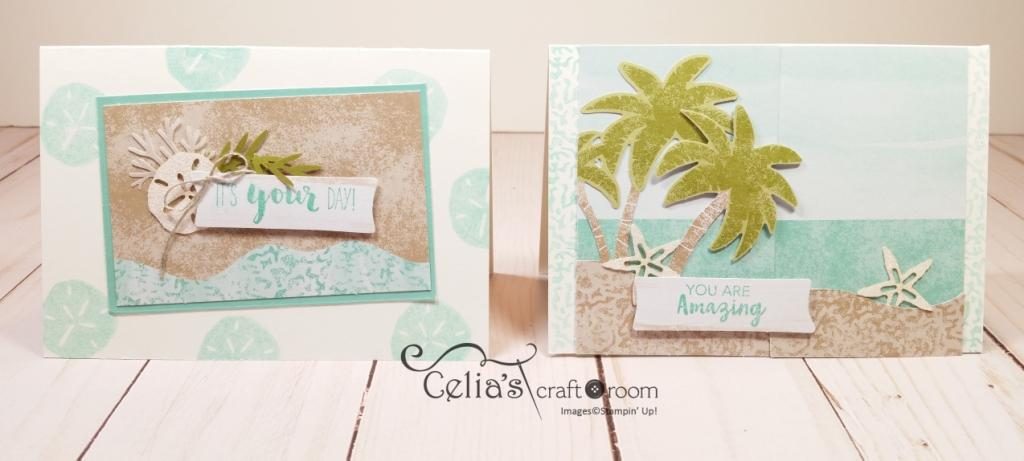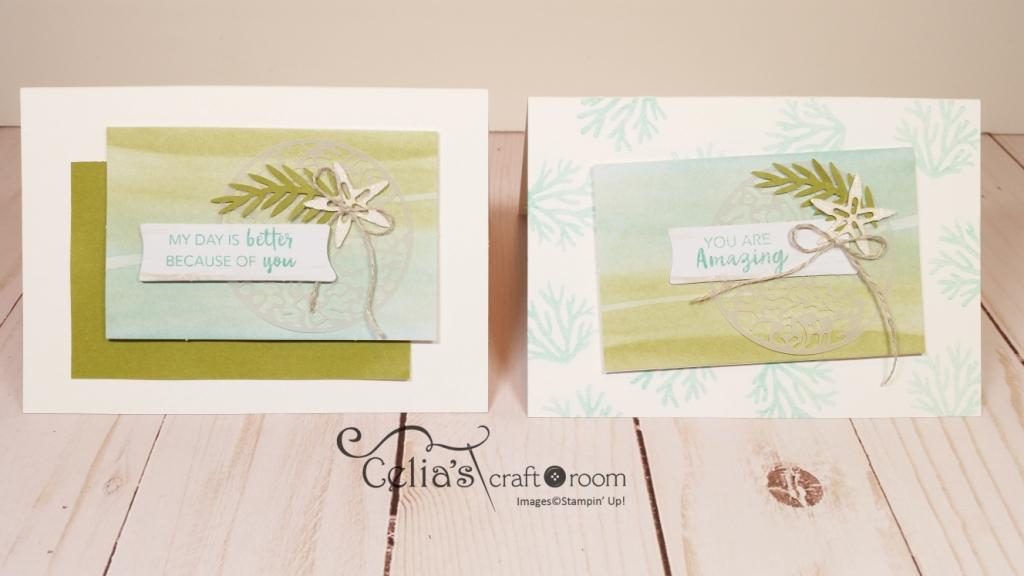 Each kit comes with an ink spot. I used the coastal cabana spot to create the wood background on two of the cards. To create the effect, hold the ink spot so one side is in contact with the paper. I start off the card on my scrap paper and continue to drag the spot lightly arcoss the card. Light pressure is the key to making it look like driftwood.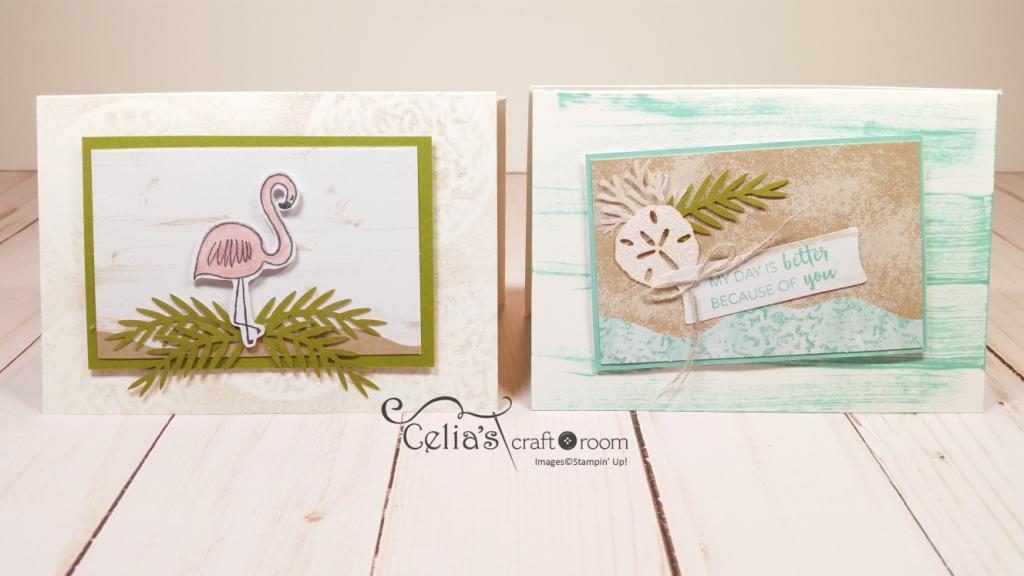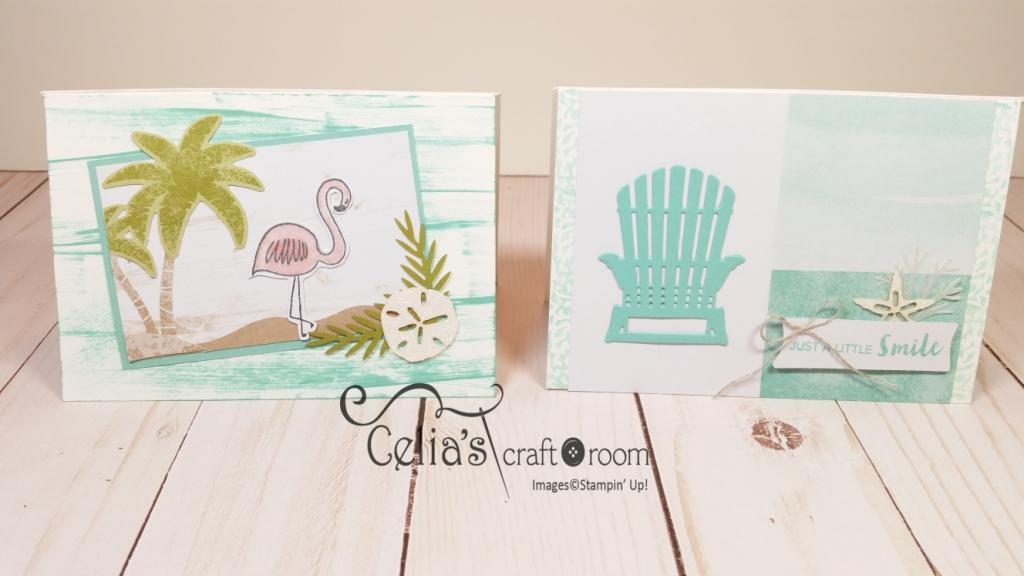 Time to go finish up my July card class. Make it a crafty day!