One Paper Pumpkin Kit – 25 Cards!
I finally decided to give the Stampin' Up! Paper Pumpkin Subscription Kits a try this year. The Paper Pumpkin May 2019 Kit – Hugs From Shelli was designed by Shelli, Stampin' Up! cofounder. I've always liked her style.
The kit comes with 12 cards and envelopes, but I added to the kit.
One package of vanilla note cards
Basic adhesive sequins
Stella glitter glue pen
A few fussy cut birds from Bird Ballad designer paper
These are the original card designs from the Paper Pumpkin May 2019 kit: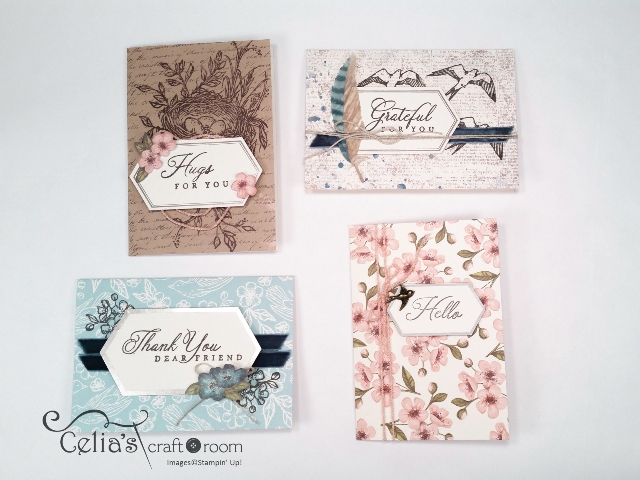 These are the original envelopes I cut up and used for the other twenty-one designs.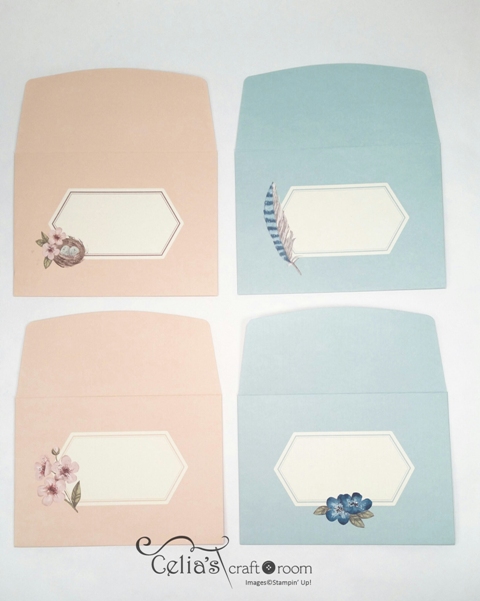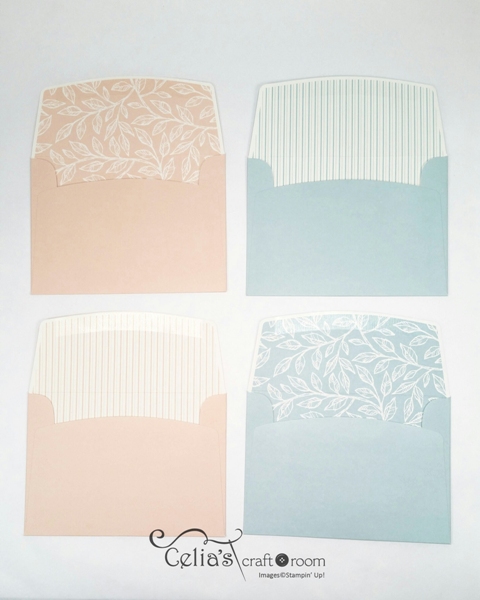 I was in a creative groove, but at 11:30 pm decided I could not make the 25th card! I was up at 6 am and finished it. Yeah, it's the punch out vellum feather that comes in the kit. I glued it to the middle of the vanilla card it was laying on and stamped "for you".  Very simple, but looks gorgeous! Sometimes I try too hard. In the cleaning process, I've found I could probably make two more, but my brain was fried and it was time to get back to sewing.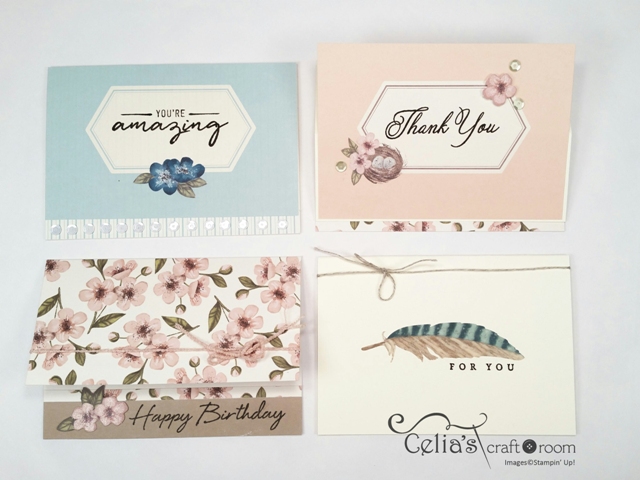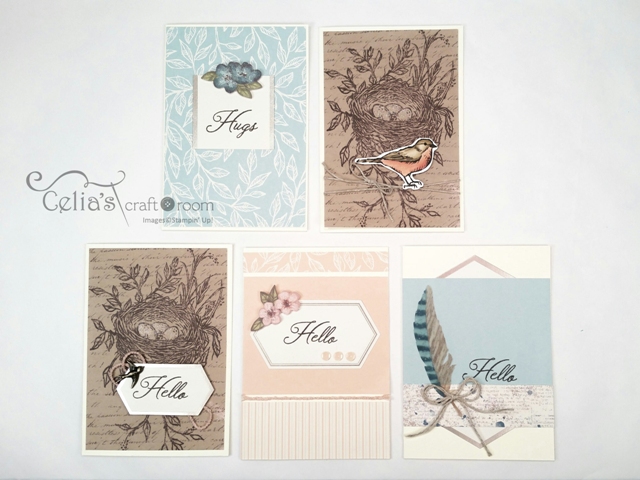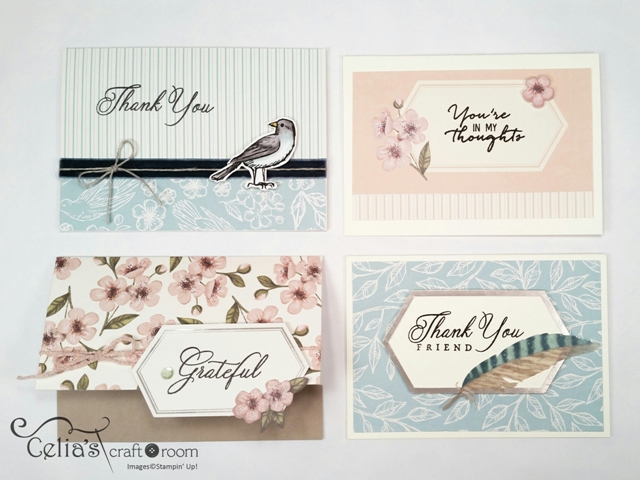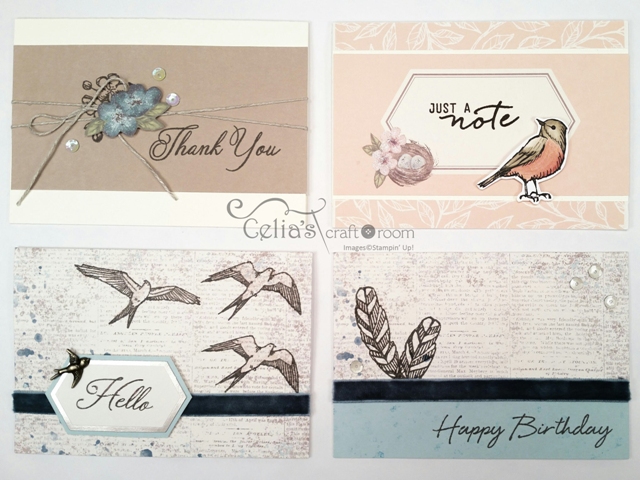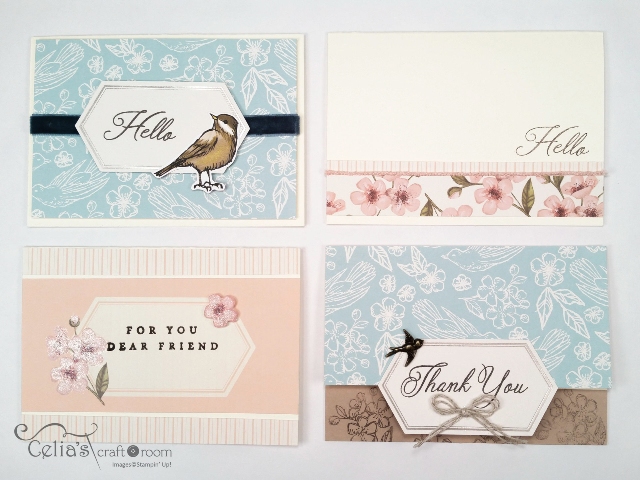 My thoughts about my first experience with the Paper Pumpkin Kits by Stampin' Up!
It was refreshing and a bit like taking an online class. I personally had fun because occasionally it's nice to be the student and not the teacher. The instructions in the box are very general and the video online went really fast. The Stampin' Up! video person also made some of the card designs different; a bit confusing if you are flipping back and forth from written instructions to the video. The glue dots are annoyingly small for me … but seem to be stronger than most to attach the metal bird embellishments.
In the end, I found the best help was suggested by Rachel Tessman, @ Stamp Your Art Out.  She worked out one set of box samples and then showed how to cut up the pretty envelopes and existing cards to increase your card numbers. She uses her extra pieces to make a 2-page 12 x 12 scrapbook layout. I currently have not had time to scrapbook and used the extra pieces for more card designs.
The final cost for the 25 cards made from the Hugs From Shelli Paper Pumpkin Kit …. $1.56! Very reasonable for a card.
It was good to challenge my brain to be creative! We shall see how the June Paper Pumpkin goes. The cards are beach related mini cards. I'll be making them into note cards. Although, I might change my mind as it would be fun to carry them around and bless people with random notes.
Be inspired!